Give Your Dog the Freedom He Deserves with the Electric Dog Fence System
A traditional fence is costly and may not be the look you want for your property. This Wireless Dog Fence with Collar is the invisible solution you can count on to keep your pets safe and within your yard's boundaries. The system works by delivering mild static correction through two contact points that touch your pet's neck.
If your pet crosses the established barrier, a correction will be sent to get your pet's attention but will not harm him or her. The adjustable collar allows you to create a perfect fit for your pet.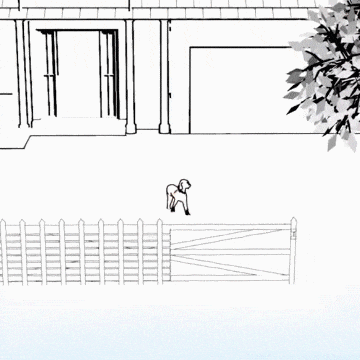 FEATURES:
Completely Wireless
Adjustable Control Range from 25 to 500 meters (65-1640 feet)
1 Transmitter Supports Unlimited Collars
Rechargeable and Waterproof Receiver
HOW IT WORKS:
The receiver has a control range of 500 meters in radius. With the Plus(+) and Minus(-) button on the receiver, you can adjust the transmitters signal level from 1 – 100. This allows you to freely increase, or decrease the control range/radius of the wireless dog fence. The signal level you set will be displayed on the screen of the transmitter.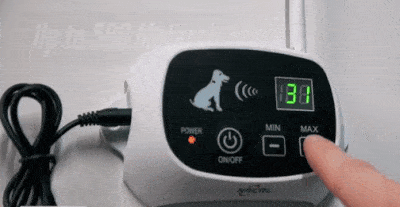 Simply attach the receiver to your dog to receive a constant wireless radio signal from the transmitter set up in your house. If your pet goes beyond the adjustable range, the collar will automatically begin its training function. The collar will begin to beep every two seconds, three times, reminding your pet to return back to their area, if they do not return to their area after the third warning beep, the collar will give your pet a safe correction static shock that gradually increases in intensity from levels 1-4 (auto shuts off after 3 cycles) until your pet returns home.
▼PACKAGE CONTENT

1 x Wireless Transmitter
1/2/3x Collar Receiver
1/2/3x Adjustable TPU Strap
1x Charger
4/6/12x Pcs Metal Contact Probes
2x Screw
2x Screw Holder
1x User Manual

◄SHIPPING INFORMATION

Domestic Shipping (USA): Your invisible dog fence will be packaged and shipped within 3 days of ordering. Keep in mind our items are custom made and shipped from warehouses across the globe which means it may take them 7 to 15 business days to arrive after shipment.

International Shipping: Your electric dog fence will be packaged and shipped within 5 days of order. We do ship worldwide! Please be patient and note that delivery times will vary depending on your location. Majority of the countries will have the product delivered within 2 to 4 weeks.